Artists Inspiring Artists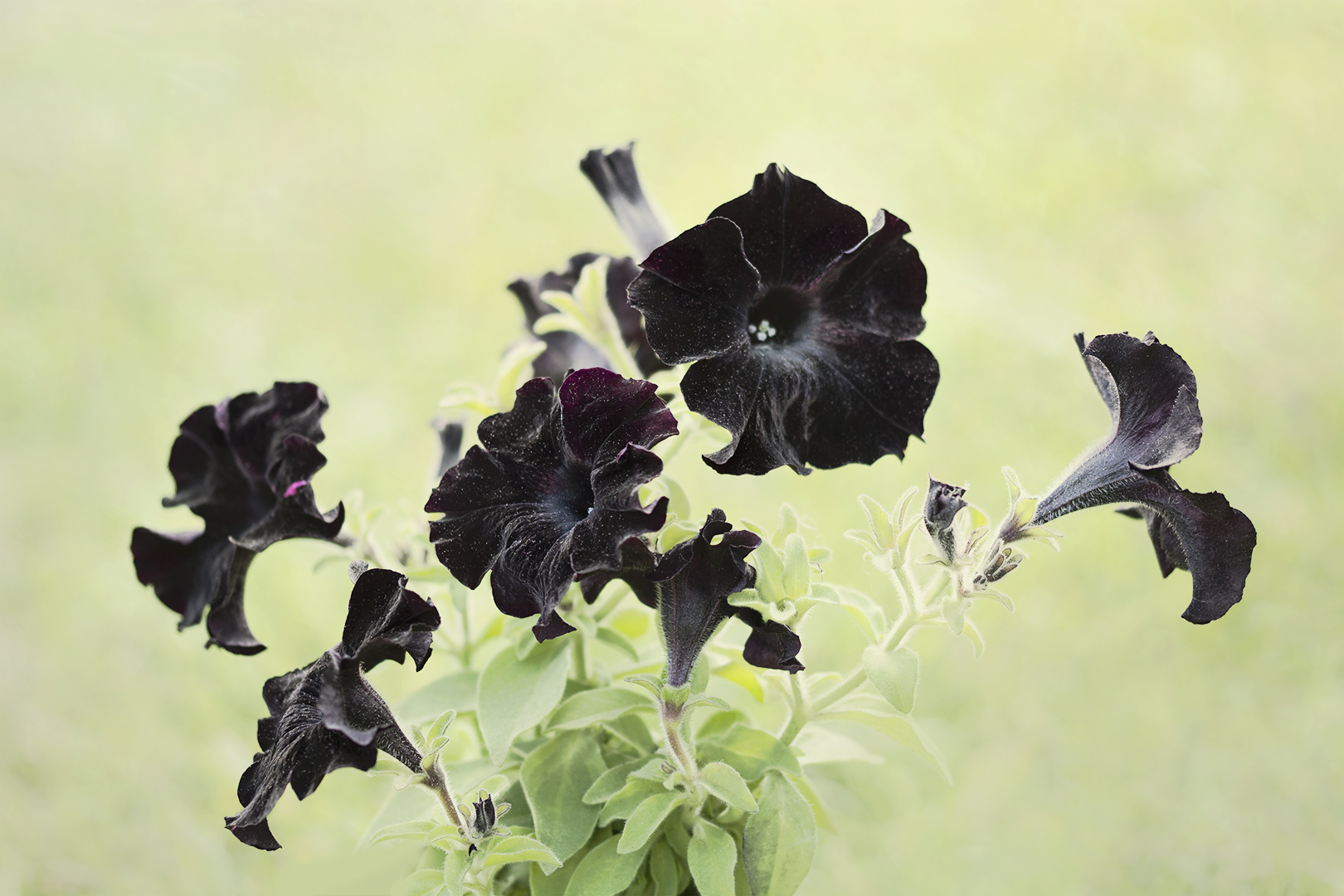 This is a tale of an interesting flower and shared inspiration.
Sharing creativity. It's something I've always enjoyed.
It's exciting to see what others create from what I share.
I also love to take something I'm given (knowledge, ideas or things) and use them to make my own expression.
A talented teacher/artist/friend (whose medium of choice is pastels) seemed fascinated by black flowers this past summer. She was drawn to the richness of the color, the purple undertones and the velvety sheen of the petals. She wanted to share them with me so she gave me a "Black Mamba Petunia" for my yard.
(If you want to find a "Black Mamba Petunia," mine was grown and sold by the "Proven Winners" brand.)
Of course, any flower in my yard is likely to be subjected to as least one (if not many) photo shoots. I also hoped to capture it for her. It seemed like an interesting challenge to capture the delicate texture and retain the deep tones in the petals.
When I shared my photo one morning, something really fun happened…
A watercolor artist asked for permission to paint it!
I was excited in anticipation of seeing how another artist would interpret the photo. In the early afternoon (THE SAME DAY) she sent me a photo of her finished painting! I was floored! You can see her original painting here with my photo. Becky Wilson is selling prints, but the original is all mine! (Thank you, Becky.)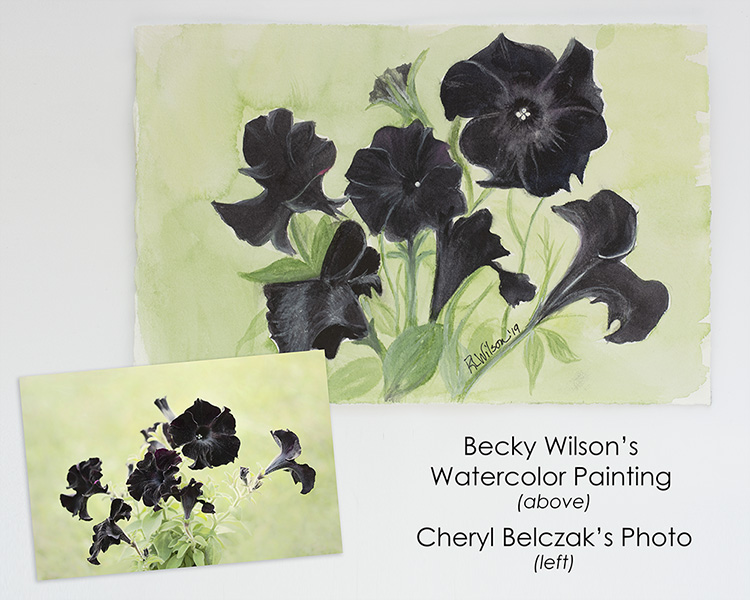 Visit Becky online at www.watercolorsbybecky.net
Becky also has a studio where she teaches watercolor classes in the ART 247 Art Complex at 247 Market Street, Lockport, NY.
My artist-friend who gave me the plant is Andrea Demmin Tasevski. She specializes in pastel portraits and also paints adorable pet portraits on glass ornaments. Find out more at FureverArts.com.
In my next post I'll share my process and tips for photographing this flower. Then I will talk about my post-processing methods to make these dark, rich flowers stand out from their background. Here's a preview before and after of my Photoshop post-processing.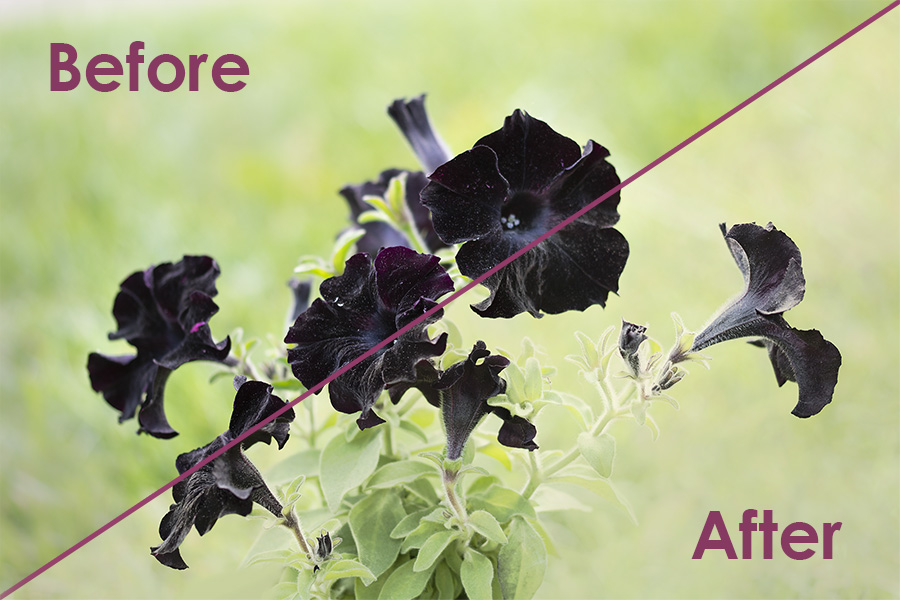 Have a great day!
---
---